New: Resources for songleaders!
My latest project - to create harmony arrangements of my songs and make them available here, complete with recordings, scores, teaching videos and live performances. Check it out!   /learn
New: resources for "Welcome!" As I post more, mailing list subscribers will be the first to know!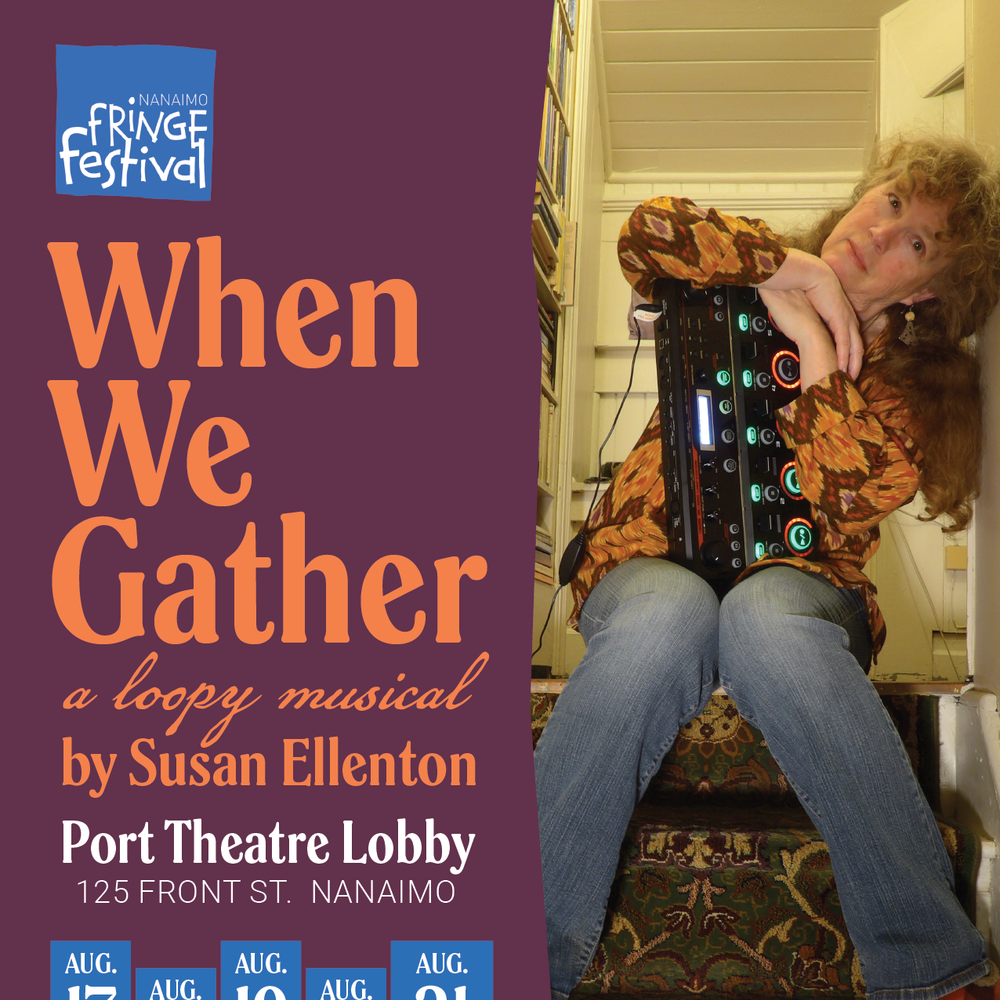 When we gather - a loopy musical
August 2022 nanaimo Fringe Festival
Born of my experiments in harmony looping, When We Gather tells the story of how imagining my audience got me through covid. It's like we've come through a wrinkle in time, to be doing shows with real live audiences again!