"Susan Ellenton is the real deal. The first time I heard her perform an original song I had to pinch myself, "is this real?" She's that good. In a time where so much is fast and flashy, Susan Ellenton is slow and deep and authentic."              Coco Love Alcorn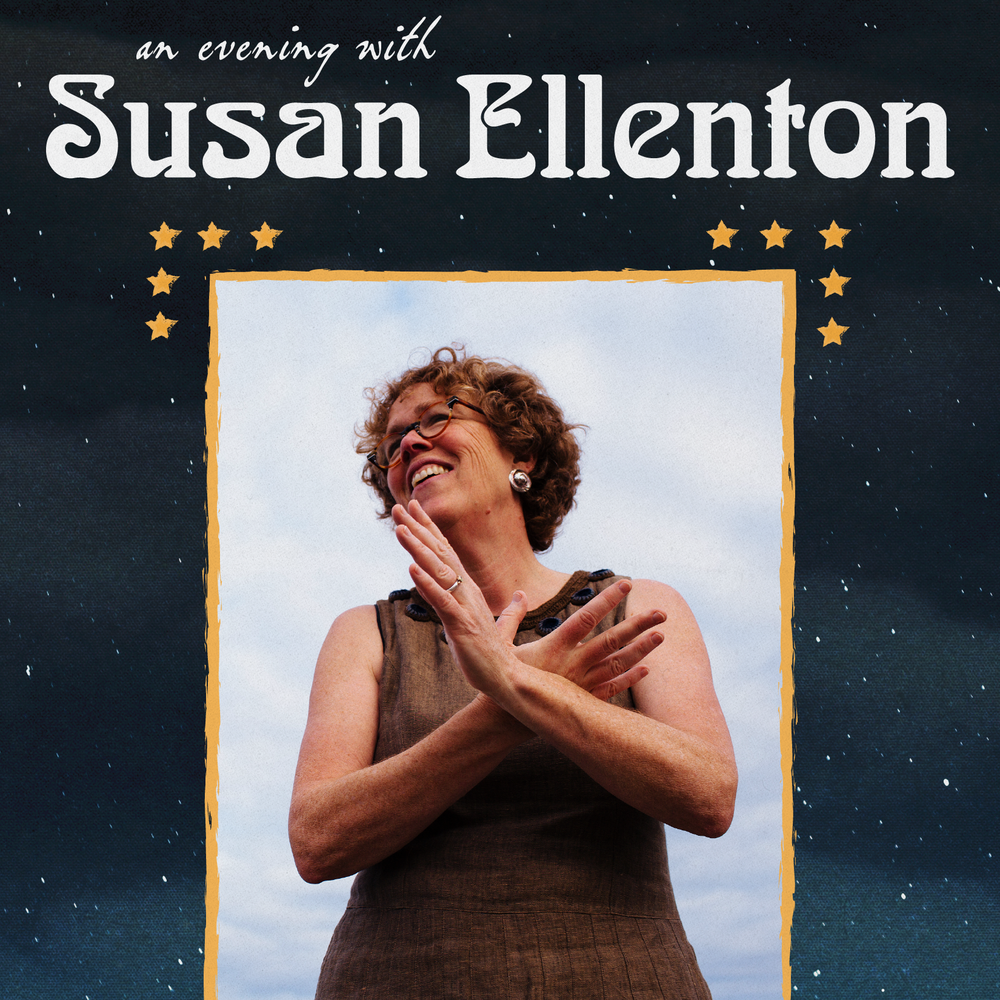 Vancouver Show! Nov. 9/23
at the Mel Lehan Hall, St. James Square
It was a thrill to create a solo concert for all my Vancouver friends, my Songroots buddies, and my family in the big city. Hoping to do more of these!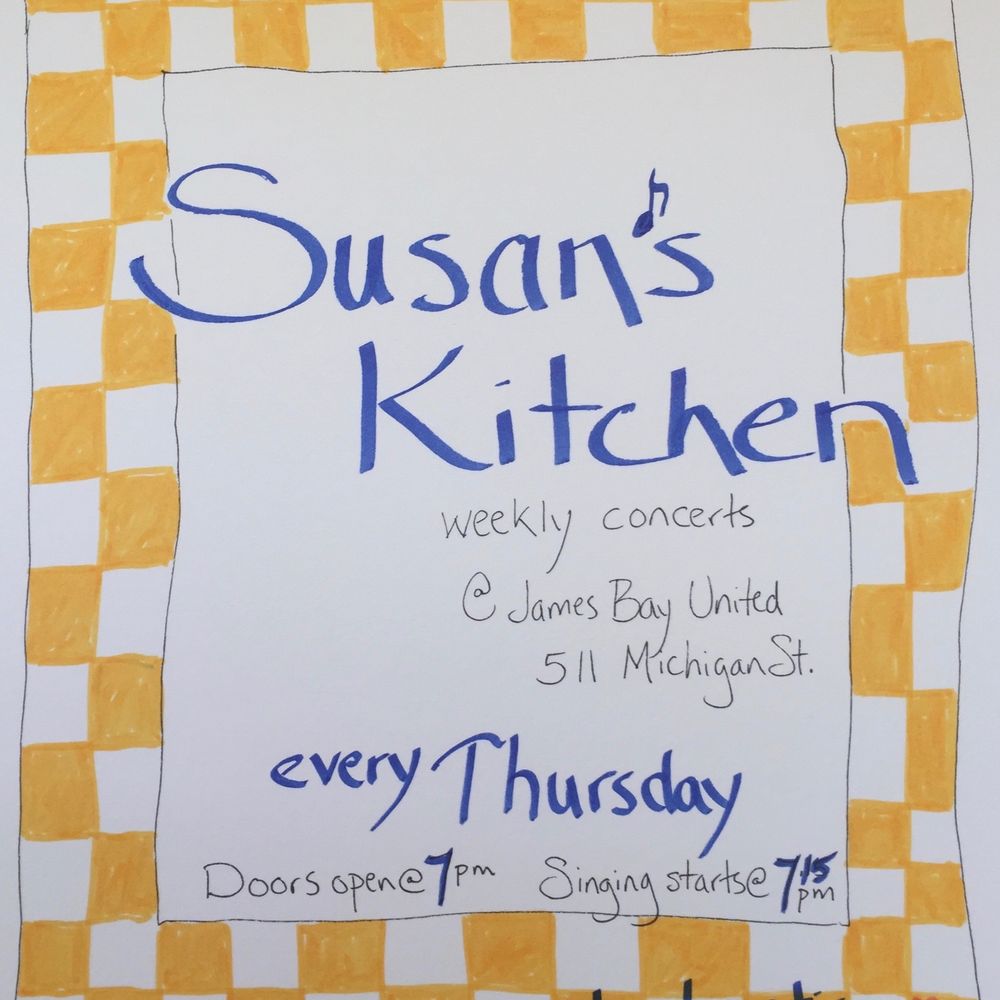 Susan's Kitchen (Sept 28 - Nov 2/23)
Weekly Concerts in the Sanctuary of James Bay United Church, 511 Michigan St. Victoria
"Do you love the kind of concert where you're invited to feel part of the music, equally welcome to sing along, to move to the music or to simply sit and listen? Join us on Thursday evenings this fall , when Susan Ellenton shares songs that inspire, amuse and dig deep."
Last concert in this series was Nov. 2/23. But there'll be more!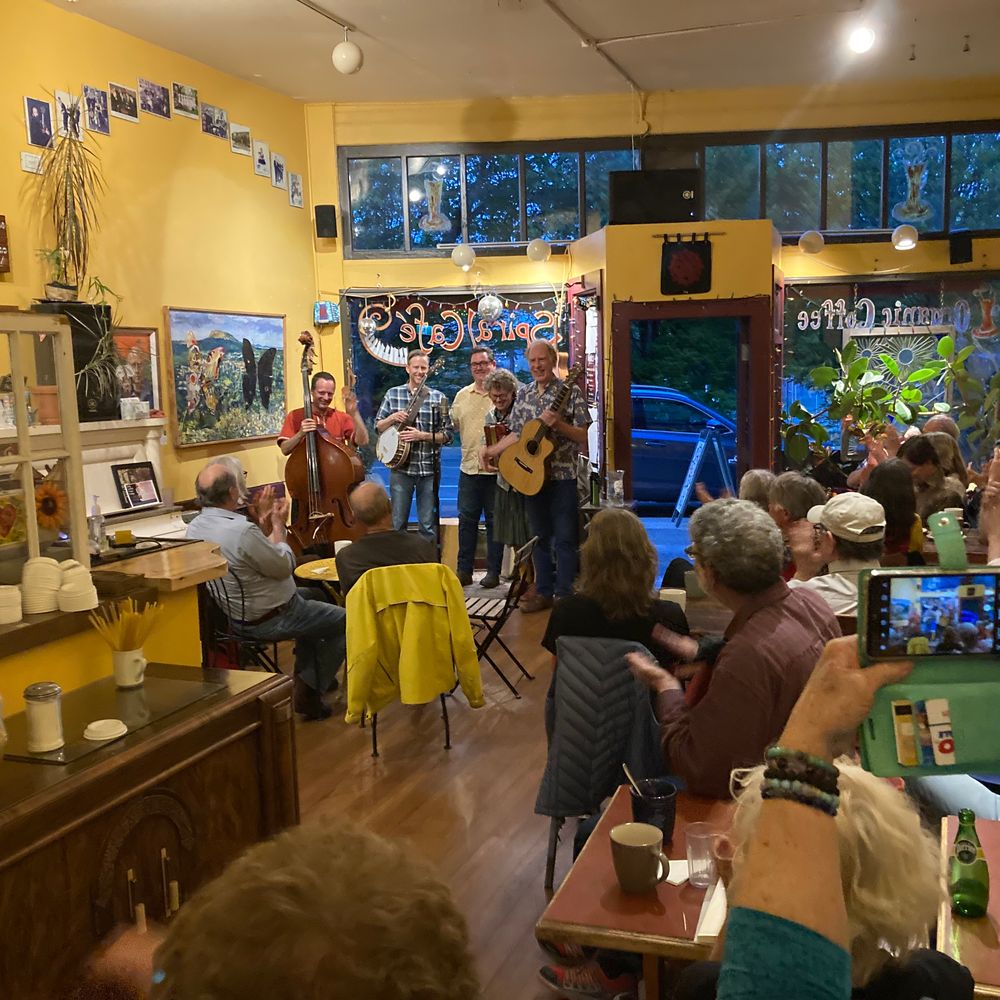 Backyard Boulevard
Our new band!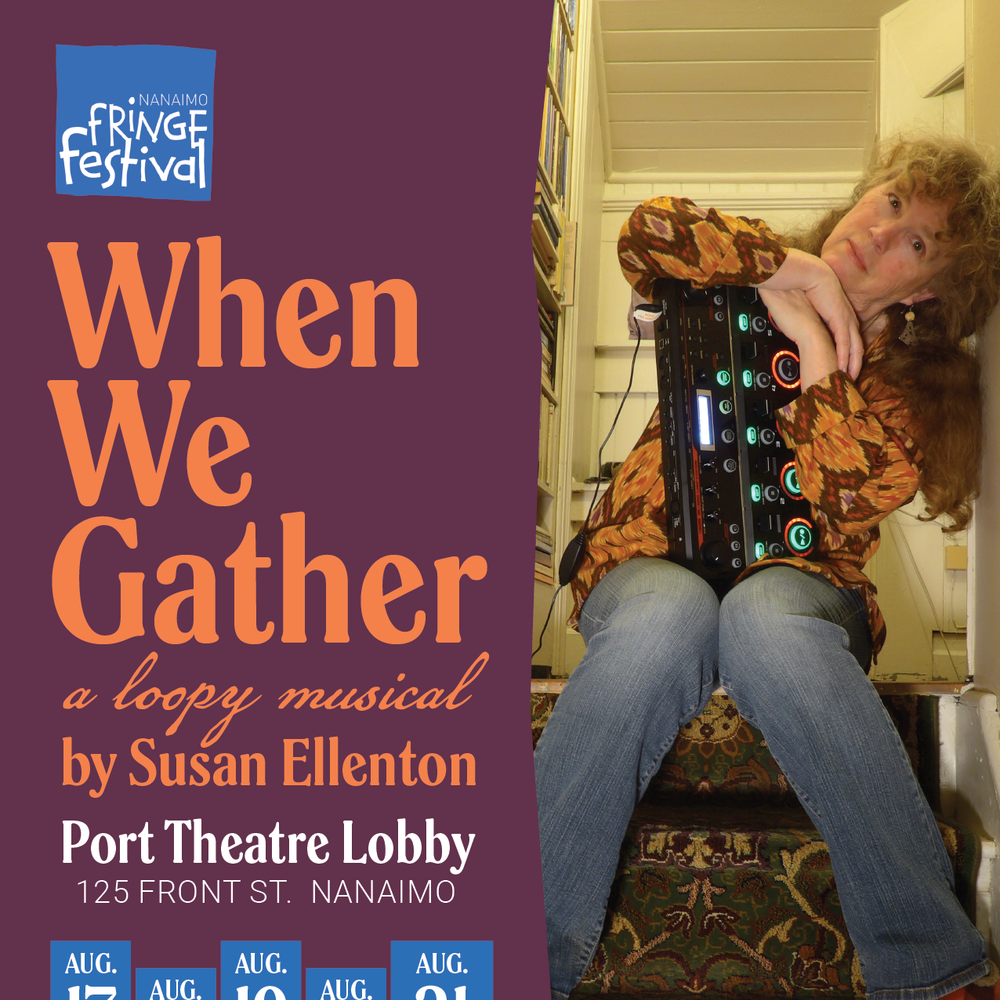 When we gather - a loopy musical
August 2022 nanaimo Fringe Festival
Born of my experiments in harmony looping, When We Gather tells the story of how imagining my audience got me through covid. It's like we've come through a wrinkle in time, to be doing shows with real live audiences again!